Open Cell Cutter
C I CUTTER
- The most advanced foam insulation rotary planer marketed today.
This is a
professional grade C
utter for the insulation trade from Schmidt & Dirks Designs, Inc.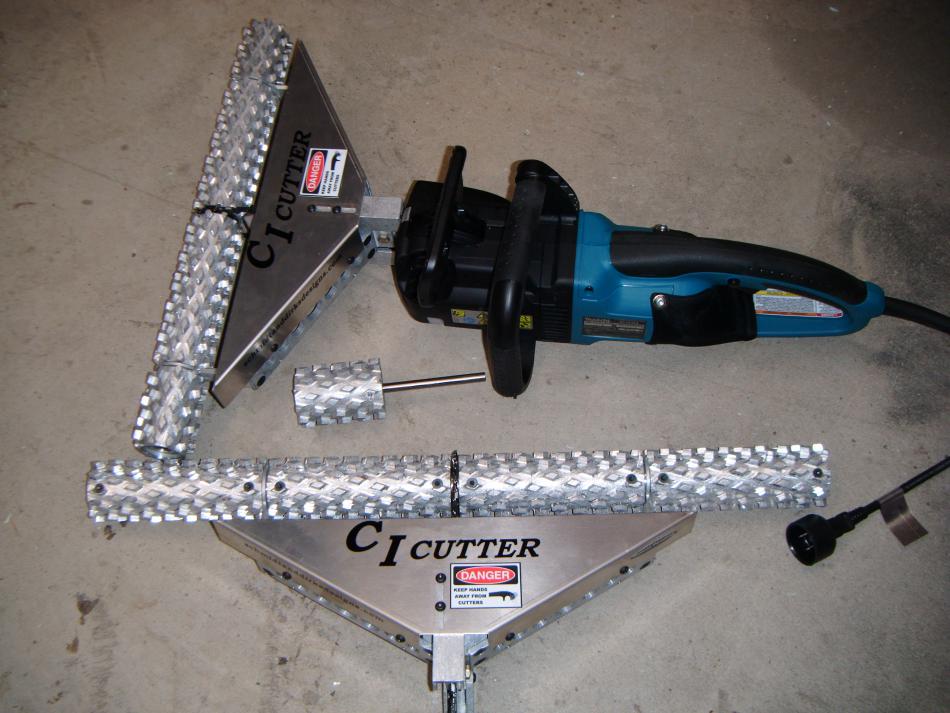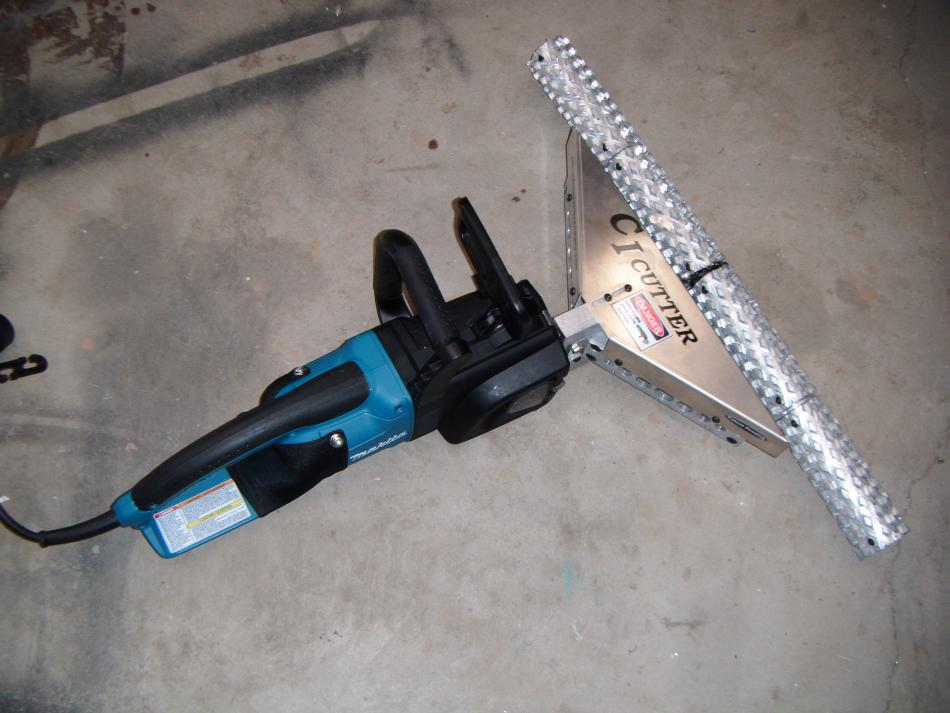 The
Open Cell C I Cutter
is built with precision machined aluminum parts and the highest quality bearings and power-head. It is designed with triangular teeth to trim Open Cell foam quickly and efficiently with no stud damage and minimal damage to elecrical outlets, wiring and plumbing.
The C I Cutter uses a Makita 120volt Electric Power-head that has a Filter over the air intake and is very powerful and dependable. We are also using a custom stronger Bar now to fasten the Cutter Head onto the Makita.
The
C I Cutter
cuts smoothly and trims the wall cleanly the full width of the head. This allows for fast easy trimming of corners. By running the head directly on the studs it also uses its rotating head to feed itself up the wall. This minimizes the effort it takes to operate this trimmer if used properly.
We are confident the
C I Cutter
is a quality tool and warranty it for one year against any mechanical or electrical defects. We also strive to be the best we can in customer service and will stand behind our products.
Click Here to watch a short video of the Open Cell C I Cutter.
Or Here if you would like to see more.
All Cutters and Cutter Heads are shipped via Ground UPS free in the Lower 48 States. All smaller parts are shipped via USPS Priority mail free in the Lower 48 States. Other options are available during the checkout process. Orders are generally shipped within 24 hours of approved payment. ANY ORDER PLACED AFTER 12PM PACIFIC TIME CAN NOT BE SHIPPED NEXT DAY OR OVERNIGHT!

All Items have a 1 year warranty against manufacturer defects or mechanical and electrical failure unless caused by misuse of the user.
Every effort has been made to make our rotary spray foam cutter as safe as possible; it is the responsibility of the user to always wear appropriate safety gear. Eye protection and full face respirator is a must.
As with all power tools, use common sense when operating. Do not wear jewelry or loose clothing that could become caught by moving parts. Never use this tool for anything other than what it was designed for.
Schmidt & Dirks Designs, Inc.